Commercial Concrete Installation
Elevate Your Business Space with Premium Concrete Solutions
Specializing in Concrete Parking Lots, Walkways and Sidewalks, Foundations and Slabs and Loading Docks
In the world of commercial properties, the exterior speaks volumes about your business. At Cypress Fence Company, we specialize in providing exceptional commercial concrete installation services that guarantee not only the functionality and durability of your spaces but also enhance the aesthetic appeal of your property.
Parking Lots Installation
Ensure the first impression is a lasting one with a smooth, durable, and professionally installed concrete parking lot. Our experts handle everything from the layout design to the final finishing touches, ensuring your parking lot is built to withstand heavy traffic and harsh weather conditions.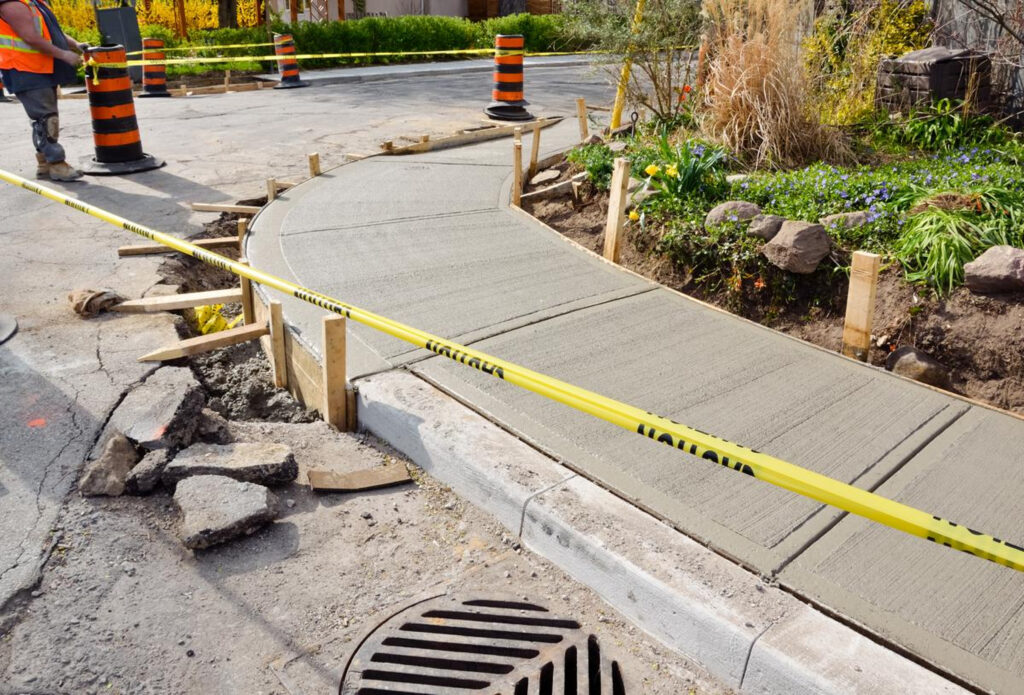 Create safe and attractive pathways for your clients and employees with our high-quality concrete walkways and sidewalk installation services. We prioritize safety, ensuring all installations comply with ADA standards.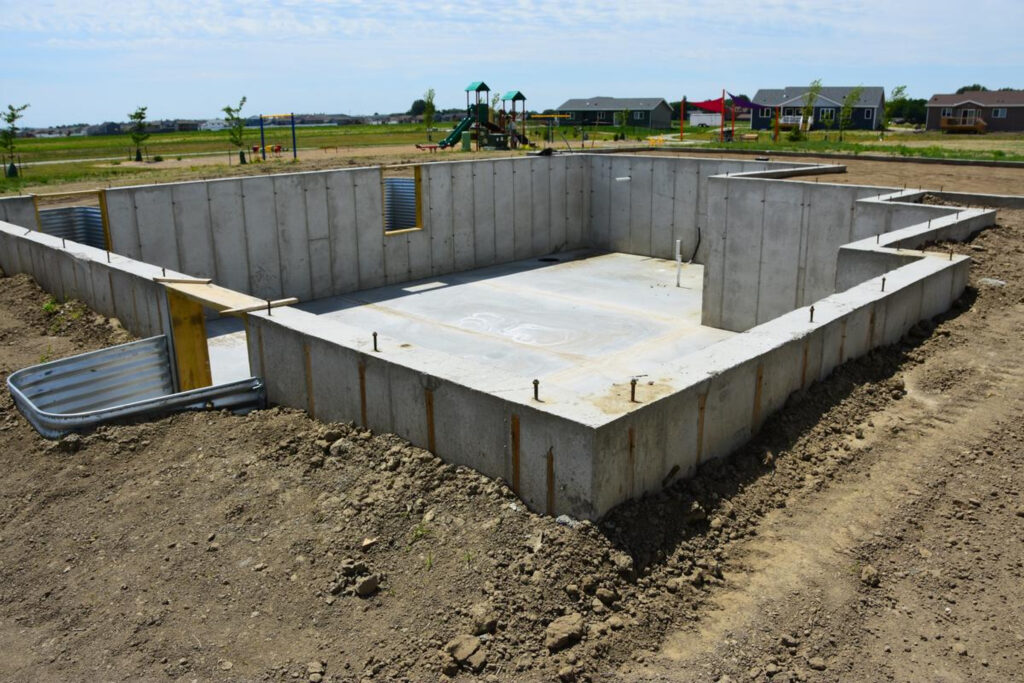 Lay the groundwork for success with robust concrete foundations and slabs. Our team has extensive experience in installing concrete foundations for various commercial buildings, ensuring stability and long-lasting performance.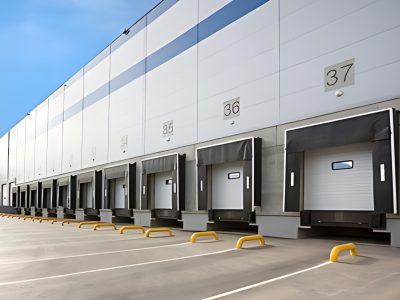 Enhance the efficiency and safety of your loading docks with our expert concrete installation services. We ensure your loading docks are equipped to handle heavy loads, reducing the risk of damage and improving operations.
Decorative Concrete Installation
Offering a range of decorative concrete options including stamped, colored, and textured concrete for enhancing the aesthetic appeal of commercial spaces.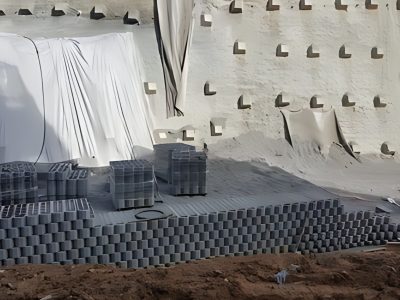 Retaining Walls Installation
Design and installation of concrete retaining walls to manage soil erosion, create usable land, and enhance the landscape of commercial properties.
Concrete Stairs Installation
Design and installation of concrete stairs for both interior and exterior commercial spaces.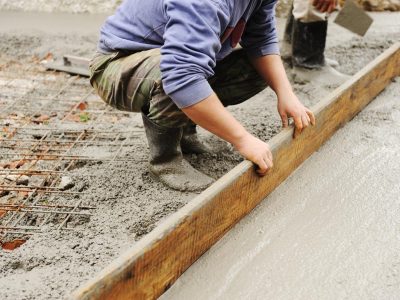 Concrete Flooring Installation
Provide and install high-quality concrete flooring suitable for various commercial spaces such as warehouses, retail stores, and industrial facilities.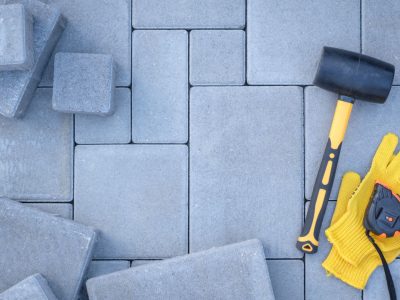 Professional concrete paving services for commercial areas such as parking lots, sidewalks, and patios.
Commercial Concrete Works in Cypress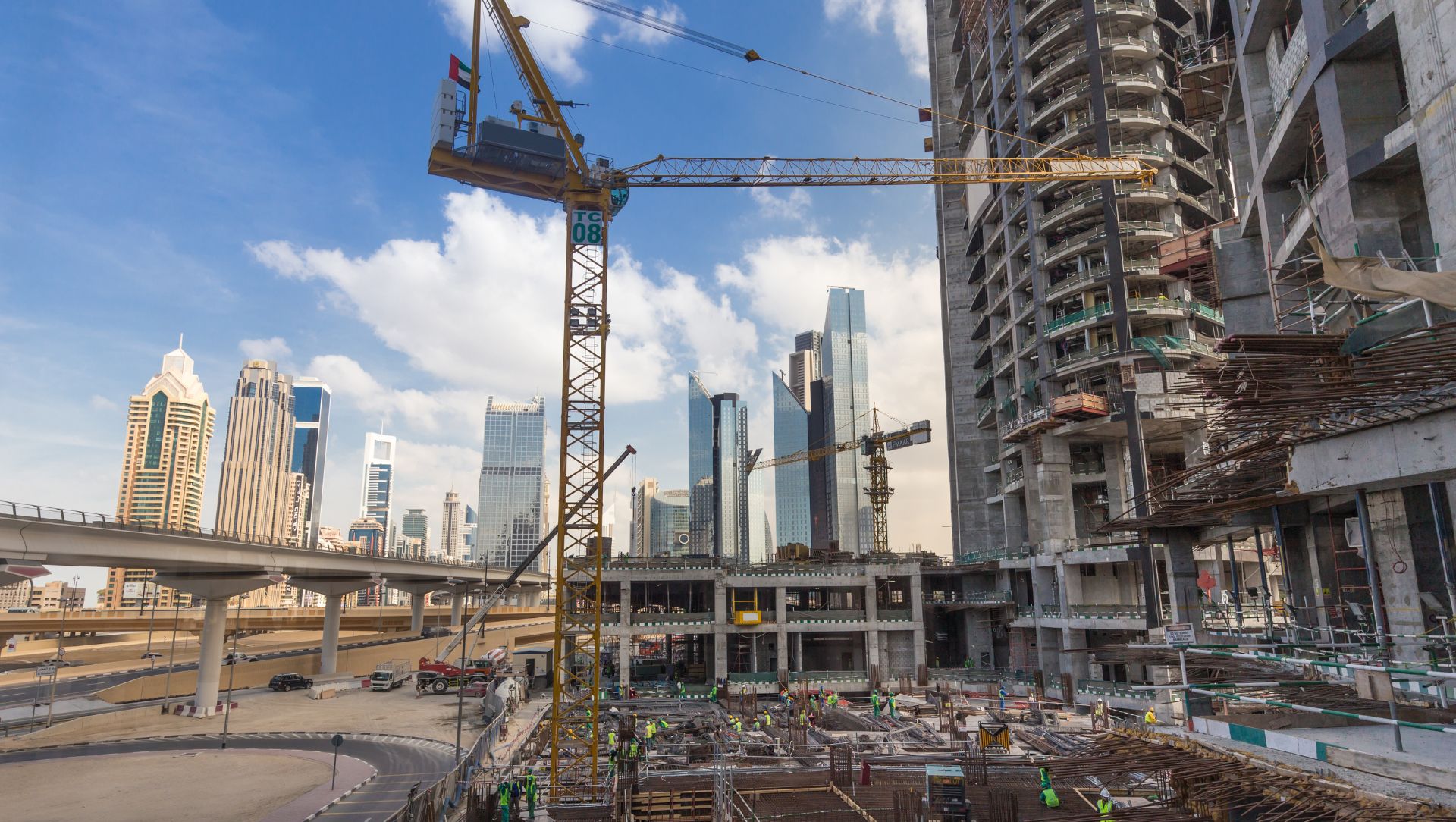 Industry-Leading Concrete Repair Products & Design Support
At Cypress Fence Company, commercial construction excellence is not just a goal; it's a standard that we uphold in every project we undertake. With a steadfast commitment to quality, our team of seasoned professionals brings unmatched expertise and attention to detail to every commercial construction endeavor. Our extensive experience in the industry allows us to seamlessly navigate the complexities of commercial construction, ensuring each project is executed with precision and efficiency. We prioritize the use of high-grade materials and innovative techniques to deliver durable and aesthetically pleasing concrete installations that stand the test of time. From the initial consultation to the completion of the project, we work collaboratively with our clients, ensuring their visions are brought to life with accuracy and excellence. At Cypress Fence Company, we don't just build structures; we build lasting partnerships with our clients, ensuring their satisfaction and the success of their commercial spaces. Trust us to elevate your commercial property with our exceptional construction services, where excellence is not just delivered; it's guaranteed.
Why You Should Choose Fence Company Cypress
Our concrete stamping service stands out because of the following reasons:
Expertise – Our team of experts has years of experience in designing and installing stamped concrete, and we have a deep understanding of the latest techniques and trends in the industry. Our expertise allows us to create beautiful and functional outdoor living spaces that exceed your expectations.

Quality materials – We use only the highest quality materials to ensure that your stamped concrete project is durable and long-lasting. We work with trusted suppliers to provide you with materials that will stand up to the elements and the test of time.

Customization – We believe that every outdoor living space is unique, and we work closely with each client to create a custom design that meets their specific needs and preferences. We take into account factors such as the layout of your yard, your personal style, and the purpose of the space to create a design that is tailored to you.

Attention to detail – We take great pride in the quality of our work and pay close attention to every detail of your stamped concrete project. From the preparation of the site to the placement of each stamp, we ensure that every aspect of the project is done with precision and care.

Excellent customer service – We are committed to providing excellent customer service throughout the entire process. We keep you informed every step of the way and ensure that you are completely satisfied with the finished product.
If you're looking to add beauty and durability to your outdoor living space with stamped concrete, our fence company in Cypress, Texas is the right choice for you. Contact us today to learn more about our services and to schedule a free consultation.
We Are Experienced Professionals & Craftsmen Are Skilled In A Wide Range of Commercial Concrete Installation Services.
Ready to transform your commercial property with superior concrete installations? Contact Cypress Fence Company today! Our dedicated team is ready to assist you in planning and executing your concrete installation project seamlessly.
let us show you why fence company cypress has become the go-to source for concrete works in the Cypress, Tx Area. Call us at (832) 843-1558 or Contact us online to schedule an on-site estimate.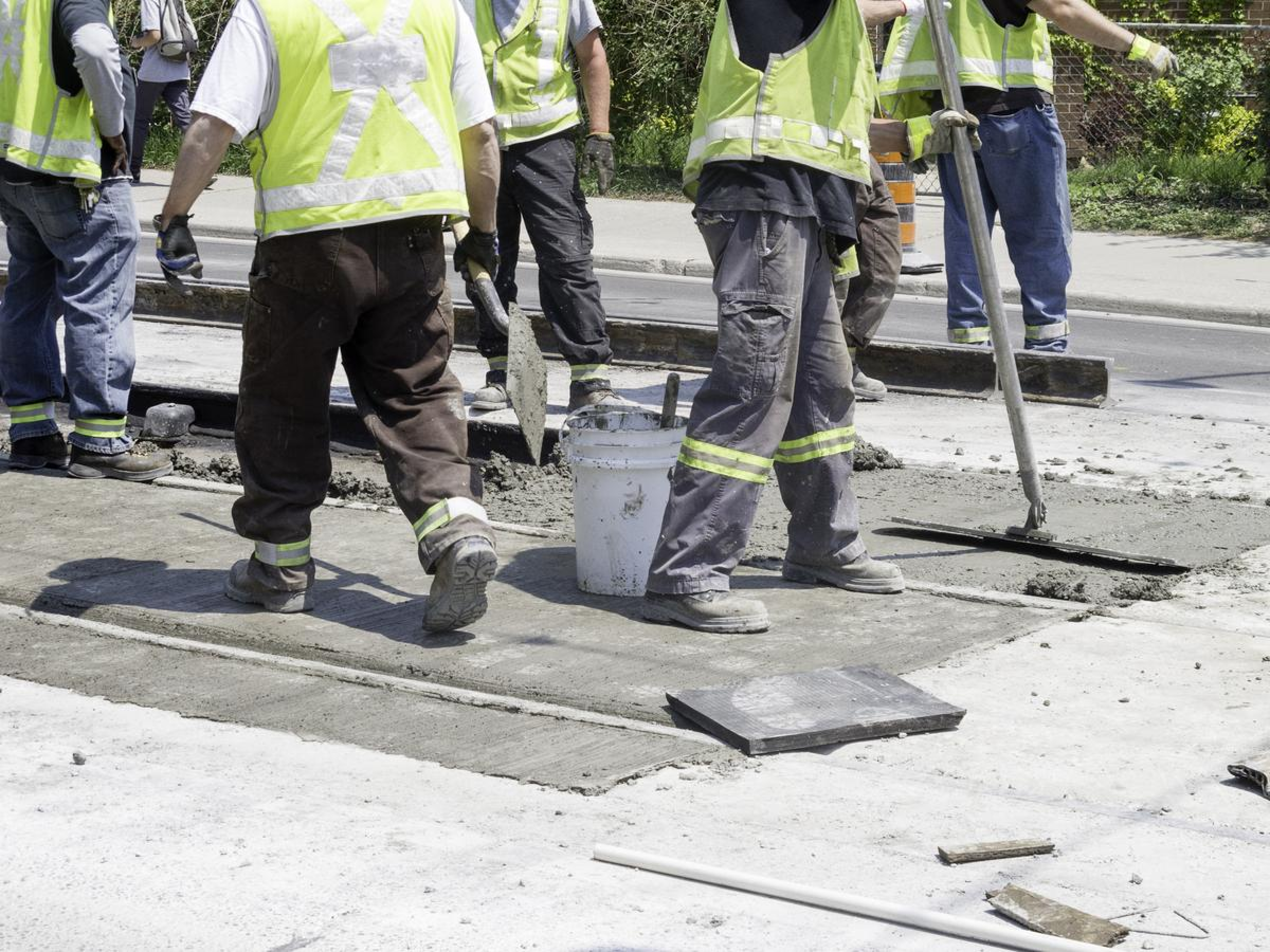 Expert Tips, Trends, and Guidance from Cypress's Trusted Fence Company
The Benefits of Concrete Driveway Resurfacing: Enhancing Curb Appeal and...
Read More
Expert Fencing Services in Cypress
Crafting Quality, Durability, and Elegance for Every Property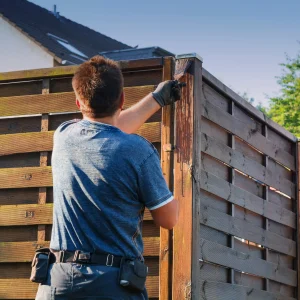 Cypress Fence Repair
Ensure the longevity and aesthetics of your fence with our top-notch fence repair services in Cypress. Whether it's wear and tear or weather-induced damages, our Cypress experts provide timely and efficient solutions to keep your fence standing strong.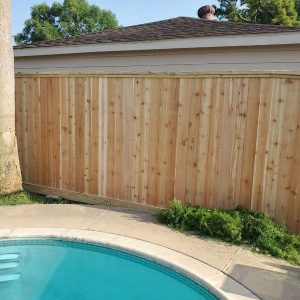 Add a touch of classic elegance to your Cypress property with our wooden fence installations. Crafted from high-quality timber, our wooden fences not only provide security but also enhance the beauty of your Cypress surroundings.
Looking for a durable and cost-effective fencing solution in Cypress? Our chainlink fences are perfect for those who want a sturdy barrier without compromising on visibility. Ideal for both residential and commercial properties in Cypress.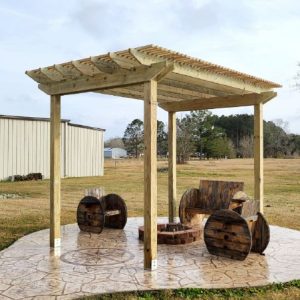 Transform your outdoor space in Cypress into a serene retreat with our beautifully designed pergolas and decks. Whether you're looking to create a shaded area or a platform for gatherings, our Cypress team has got you covered.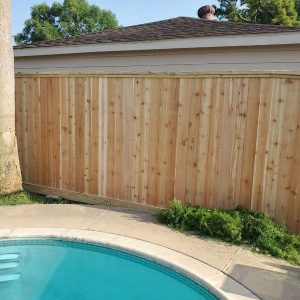 Elevate your outdoor entertainment game in Cypress with our stylish patio covers and state-of-the-art outdoor kitchens. Whether it's sunny or rainy, ensure your Cypress outdoor events go on without a hitch.
Add a unique touch to your pathways, driveways, or patios in Cypress with our concrete stamping services. Choose from a variety of designs and textures to make a statement in Cypress. We are the best concrete stamp company in Cypress and Near by areas.