When you need a new fence for your home, consider one made of wood because a wooden fence is designed to last a long time. It's also a greener option, which means you're also helping the environment by choosing it. You can even use recycled wood if you wish, and when this wood fencing needs replacement, the boards can be recycled once again. Unlike a wooden fence, fencing made of other materials can't be recycled, so if you're the type of person who prioritizes the environment, go for a wooden fence. However, if you decide to go with a wooden fence, you should carefully consider the type of woods to use, as they should be resistant to rot, decay, and insect damage. Don't you worry, though, because here at Cypress Fence Company, we will help you choose the most reliable material for your fence!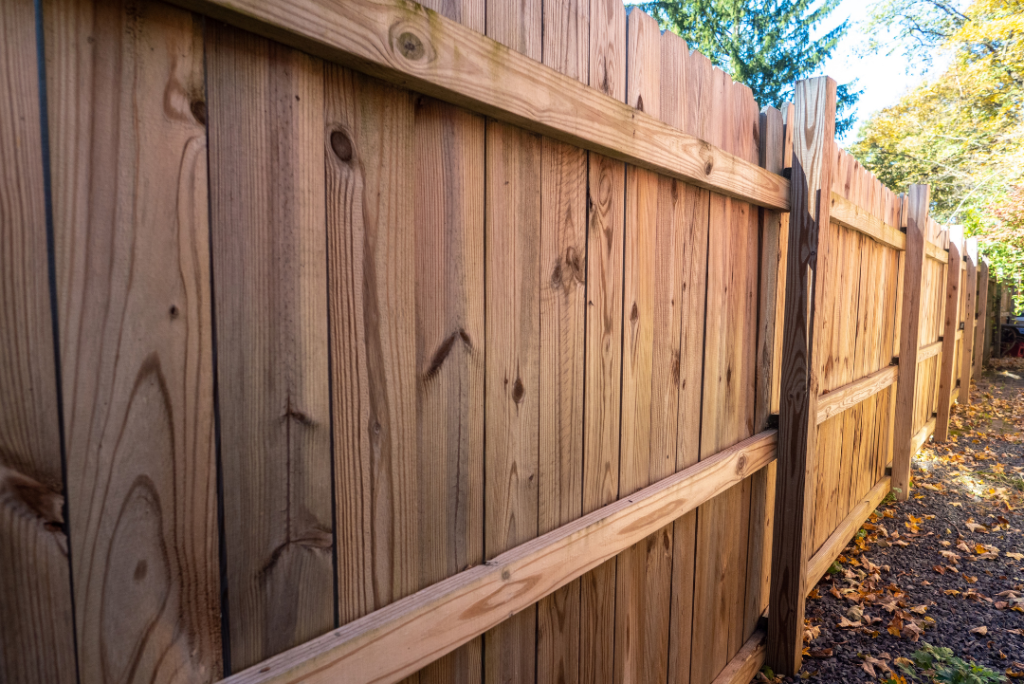 Because they're cost-effective and suitable for the requirements of commercial spaces, we recommend the use of pressure-treated pines by Commercial Facilities. Eco-life wood is commonly used under these circumstances because it contains stabilizers that prevent the swelling and shrinking of the wood. This type of timber also withstands harsh weather, like snow, rain, extreme heat, and strong winds. Pressure-treated lumber adds more longevity to your fence, so make sure that even your wood fence frames have the same wooden material.
NEED HELP WITH YOUR FENCE INSTALLATION OR FENCE REPAIRS.
FENCE COMPANY CYPRESS PROVIDES PREMIER WOODEN FENCE
Our stable fence company Cypress homeowners trust, can supply you with the most durable wooden fence, with the best thing about it being its customizability. We'll talk to you about your creative ideas, and together, we'll come up with the wood fence design you've been dreaming of. We have many varieties of wood fences that can be carved and customized to your preference. With our skilled carpenters who specialize in woodcraft and artistry, our vast wood fence options will result in a unique-looking wooden fence that'll suit both your taste and your home's design.
Hire us as your fence company contractor if you want the highest quality work on your wooden fence. We use only the most durable equipment and sophisticated tools to create elegant and beautiful wood fences. Our fence experts can provide you with the best design and layout, regardless of your property's size or shape. Our fence experts have all-encompassing knowledge about what kinds of fences would suit a structure in a particular area, landscape, or neighbourhood. Still, we want to ensure that their physical appearance also adapts to your property. Contact us today to talk to our skilled representatives, who'll listen to your ideas and respond with professional advice, providing beneficial solutions for your home. A wooden fence will increase your property's value, so choose us to be your fence company to take care of your fencing needs, where you can expect that your wooden Katy fence will be useful for a long time.
Suppose you want to replace your fencing regularly. In that case, a wooden fence is a suitable option for you because one of the convenient advantages of wooden fencing is that it takes less time to replace or redesign than other materials. If your current fencing design and style are no longer trendy, it's more easily replaced if made of wooden materials. Whenever you feel like redesigning your wooden fence, you can hire us quickly, and we can complete it in less time. Not only can you replace them completely, but you can also repaint or stain them as you wish and as often as you like; if a time comes when you change your mind, you can effortlessly refurbish your wooden fence quickly. Talk to us today, and we'll be more than happy to discuss our numerous wooden fence options with you.
Expert Tips, Trends, and Guidance from Cypress's Trusted Fence Company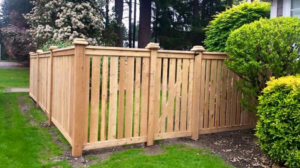 When considering a wooden fence for your property in Cypress,...
Read More
Expert Fencing Services in Cypress
Crafting Quality, Durability, and Elegance for Every Property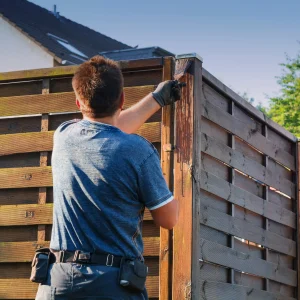 Cypress Fence Repair
Ensure the longevity and aesthetics of your fence with our top-notch fence repair services in Cypress. Whether it's wear and tear or weather-induced damages, our Cypress experts provide timely and efficient solutions to keep your fence standing strong.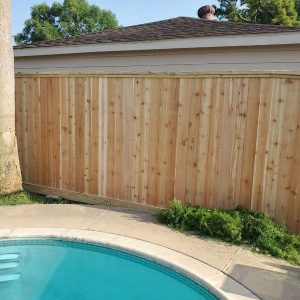 Add a touch of classic elegance to your Cypress property with our wooden fence installations. Crafted from high-quality timber, our wooden fences not only provide security but also enhance the beauty of your Cypress surroundings.
Looking for a durable and cost-effective fencing solution in Cypress? Our chainlink fences are perfect for those who want a sturdy barrier without compromising on visibility. Ideal for both residential and commercial properties in Cypress.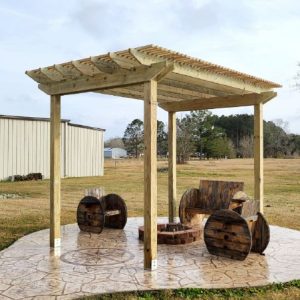 Transform your outdoor space in Cypress into a serene retreat with our beautifully designed pergolas and decks. Whether you're looking to create a shaded area or a platform for gatherings, our Cypress team has got you covered.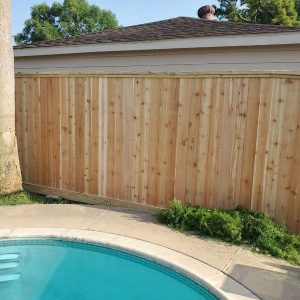 Elevate your outdoor entertainment game in Cypress with our stylish patio covers and state-of-the-art outdoor kitchens. Whether it's sunny or rainy, ensure your Cypress outdoor events go on without a hitch.
Add a unique touch to your pathways, driveways, or patios in Cypress with our concrete stamping services. Choose from a variety of designs and textures to make a statement in Cypress. We are the best concrete stamp company in Cypress and Near by areas.