Nothing is more assuring than having professionals properly handle any damage or problems concerning your fence. When you hire us to work on your fence repair, you are guaranteed to have a piece of mind because we stand out from the rest of the fence contractors. After all, we completed the task right the first time. Our mission as a trusted fence company Cypress residents can rely on us to deliver the most excellent service quality, so we promise to provide customer satisfaction to always guarantee this for all of our clients. We are known for our honest diagnostic report on your fencing conditions and our effective solutions as a reputable fence company. If your fence doesn't need to be replaced but only needs a fence repair, we'll provide you with the right suggestions and recommendations. Repair costs are cheaper than replacements, so we will first assess your fencing issues before starting any service implementation. We were hoping you could maximize the value of your money because we understand that no matter how durable you want your property fence to be, you shouldn't spend too much when it's unnecessary.
Because you never want to compromise your privacy and security, be sure to give us a call right away once you find any damaged areas on your fence. Our efficient scheduling system will enable us to dispatch our fencing specialists to your location as soon as possible. As we know, wooden fencing has been known to deteriorate and experience damage over time, but you can count on us to maintain your fencing; if they are badly damaged, we will do our best to restore them and return them to their original state.
Here are some examples of various types of fence repairs that we can provide:
Post Replacement – If your fence post is damaged, we can replace it with a new one. We ensure that the new post is installed properly and secured firmly to the ground. Our team can also adjust the height of the post to ensure that the fence is level.

Picket Replacement – If your fence pickets are damaged, we can replace them with new ones. We ensure that the new pickets are of the same size and style as the original ones to maintain the look of the fence. Our team can also paint or stain the new pickets to match the existing fence.

Gate Repair – If your fence gate is not functioning properly, we can repair it. We can fix the hinges, replace the latch or handle, and adjust the gate to ensure it opens and closes smoothly. We can also install a new gate if necessary.

Fence Realignment – If your fence has shifted or is leaning, we can realign it. We ensure that the fence is straight and level, and we can adjust the posts and panels as necessary. Our team can also reinforce the fence to prevent future shifting.

Fence Restoration – If your fence is looking worn and weathered, we can restore it to its original beauty. We can power wash the fence, repair any damage, and paint or stain the fence to give it a fresh look.

Fence Replacement – If your fence is beyond repair, we can replace it with a new fence. We can work with you to select the style and materials that best suit your needs and budget, and we will install the new fence quickly and efficiently.
No matter what type of fence repair you need, our team at our fence company in Cypress, Texas has got you covered. Contact us today to schedule a free estimate for your fence repair needs.
NEED HELP WITH YOUR FENCE REPAIR?
BEST PLACE TO REPAIR YOUR FENCE
There are many reasons why your fence deteriorates, including rotting, corrosion, rust, climate exposure, accidental damages, and normal wear and tear. At the first sign of potential damage, call us immediately, as we are here to perform the right measures to save your fence from further damage, which will result in more costly repairs or replacements in the future. Our expert fence repair Cypress homeowners appreciate. We will deliver quality with every step of the process. Our employees are go-getters and have a can-do attitude, so they're best for any fence project you may have. As the company that will evaluate and assess your fencing of any material or construction and provide effective solutions, you can count on us for your fence repair needs.
Unlike some fence repair companies that can only handle limited fence materials, we can work on all kinds of materials here at Cypress Fence Company. Whether your fence is picket, metal, wire, wood, tubular, or paling, our fence specialists have vast knowledge and expertise to make it look as good as new. Due to their experience working on commercial and residential properties, our workers have first-hand knowledge of fixing such fence materials. There are no fence issues that they can't resolve with this advantage.
Because we're aware of the importance of providing fast, friendly, and professional fencing repair services to our customers. We're skilled in these areas, but we also consistently highlight quality service. Instead of fixing your fence to save you from short-term problems, we ensure to make them durable and sturdy for a long time, enabling you to avoid future repairs and ultimately save more money. We'll make everything convenient for you by mediating the repair transaction between you and your insurance company. We'll also create solutions and repair suggestions to fit and match your insurance policy. Talk to us first, and we'll assist you with your fence problems and issues. You don't need to waste time waiting because we are available 24/7, so call us now. Feel free to ask any questions, and our professional fence experts will discuss everything with you in detail.
Expert Tips, Trends, and Guidance from Cypress's Trusted Fence Company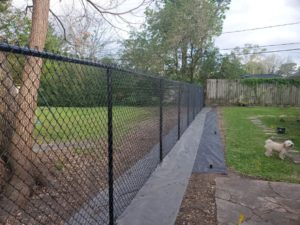 For Cypress businesses seeking a reliable and hassle-free fencing solution,...
Read More
Expert Fencing Services in Cypress
Crafting Quality, Durability, and Elegance for Every Property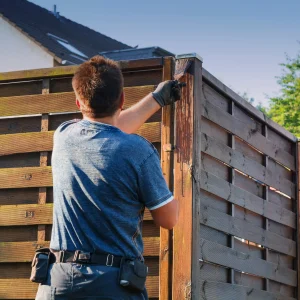 Cypress Fence Repair
Ensure the longevity and aesthetics of your fence with our top-notch fence repair services in Cypress. Whether it's wear and tear or weather-induced damages, our Cypress experts provide timely and efficient solutions to keep your fence standing strong.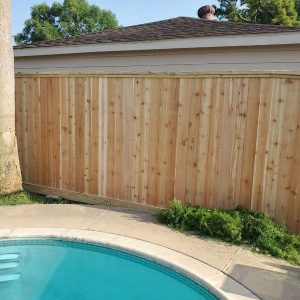 Add a touch of classic elegance to your Cypress property with our wooden fence installations. Crafted from high-quality timber, our wooden fences not only provide security but also enhance the beauty of your Cypress surroundings.
Looking for a durable and cost-effective fencing solution in Cypress? Our chainlink fences are perfect for those who want a sturdy barrier without compromising on visibility. Ideal for both residential and commercial properties in Cypress.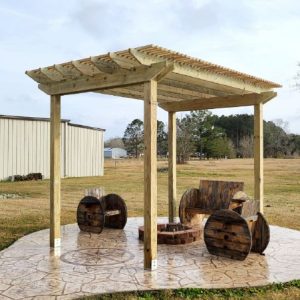 Transform your outdoor space in Cypress into a serene retreat with our beautifully designed pergolas and decks. Whether you're looking to create a shaded area or a platform for gatherings, our Cypress team has got you covered.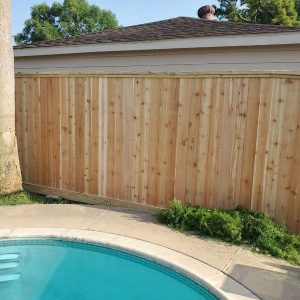 Elevate your outdoor entertainment game in Cypress with our stylish patio covers and state-of-the-art outdoor kitchens. Whether it's sunny or rainy, ensure your Cypress outdoor events go on without a hitch.
Add a unique touch to your pathways, driveways, or patios in Cypress with our concrete stamping services. Choose from a variety of designs and textures to make a statement in Cypress. We are the best concrete stamp company in Cypress and Near by areas.